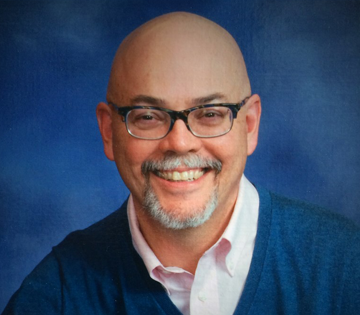 Compassionate Advocacy In A Welcoming Setting
Voted best attorney by The Highlander newspaper, H. Bryan Hicks has provided dedicated legal advocacy to the local community for more than 30 years. Since he established our Marble Falls-based law firm, we have successfully resolved complex legal problems for our fellow Texas residents.
A Commitment To Clients And Community
H. Bryan Hicks, Attorney at Law, provides an intimate, homelike setting. You will be welcomed by our founder, Catherine Hicks, his wife, and Dawn Capra. Our welcoming, family environment will help put you at ease. Specific areas of our legal practice include the following:
Contact Our Marble Falls Attorney
Our lawyer is just as committed to resolving your legal matter as you are. The first step starts with an email or a call to our law firm.
We are a debt relief agency. We help people file for bankruptcy relief under the Bankruptcy Code.
Helping Texas Families Obtain Debt Relief Through Bankruptcy
At H. Bryan Hicks, Attorney at Law, we understand that facing unmanageable debt can take a serious toll on your life. Harassing phone calls from creditors, using one credit card to pay down another, worrying about losing your home to foreclosure - these are all real issues that can affect your well-being, your mental health and your relationships. For some, the only thing more frightening than debt they cannot escape is bankruptcy. However, it is important to realize that filing for bankruptcy does not make you a bad person and it will not ruin your life. In fact, bankruptcy can give you the fresh financial start that you so desperately need.
When you work with our law firm, we will help you understand your options in Chapter 7 or Chapter 13 bankruptcy. The process can be confusing and complex, but we will provide clear legal explanations so you can decide if bankruptcy is right for you and your family. If you decide to proceed, our legal team will guide you step-by-step through the entire process. Beyond assembling your personal records and documentation, our team will do everything for you.
A Different Type Of Bankruptcy Law Firm
Working with our law firm is not what you might expect. We are not in business to get as many people as possible through our doors. We do not take the conveyor-belt approach like many other bankruptcy lawyers and law firms do. We practice in bankruptcy law because we truly want to help people overcome their difficult financial circumstances. While we provide highly skilled legal services for our clients, we primarily see our work from the human side. Our clients are real people, not case numbers. Their financial problems are significantly damaging their quality of life. Because we are in a position to help, we feel a sense of duty to do so.
Representation In Estate Planning And Probate
In addition to our bankruptcy practice, we also help clients create customized wills, and represent families during the probate and estate administration process. We encourage you to contact our Marble Falls law firm to discuss your specific legal needs, and how attorney Bryan Hicks can help.
Representative Clients
City of Granite Shoals, Texas

City of Marble Falls, Texas
Bar Admissions
Texas, 1986

U.S. Federal Court, 1987
Education
University of Houston Law Center, Houston, Texas J.D. - 1986

University of Texas, San Antonio, Texas A.B. - 1983

Marble Falls National Bank
Professional Associations and Memberships
Burnet County Bar Association, Secretary, 1990 - Present

Texas City Attorney's Association, Member, 1990 - Present

Hill Country Community Theatre, Incorporated, 1988 - Present
Fraternities/Sororities